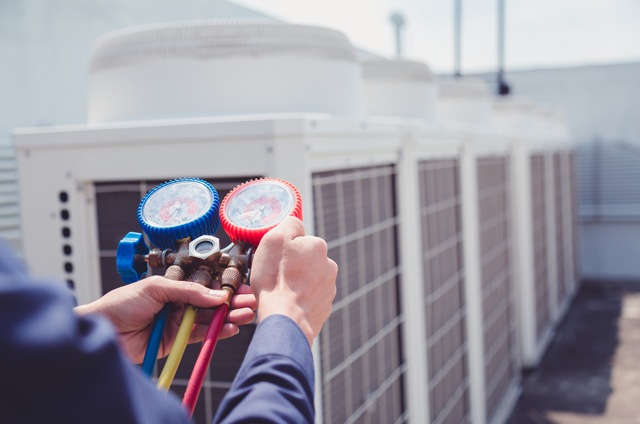 What Does a Comprehensive HVAC Servicing Include?
An optimally functioning HVAC system is indispensable for both residential and commercial spaces. Not only does it ensure that the temperature remains within a comfortable range, but it can also ensure better air quality indoors. This is especially vital for commercial spaces with minimal ventilation. But for optimal functioning, you need to assure proper upkeep of the system. Knowing what comprehensive servicing includes is the first step to keeping it running efficiently. Studies have found that systems that undergo frequent maintenance and repair activities lead to 20% more savings in energy consumption too.
So, what all should be included in the HVAC servicing package? Here's what you should look for.
HVAC Servicing
The HVAC Market is expected to reach $367.5 billion by 2030, growing at a CAGR of 3.9% between 2020 to 2030. Therefore, it is further going to propel the need for installation and maintenance services. Make sure you choose qualified and experienced technicians who will be available at your desired time, so that there is minimal disruption to your daily routine. Trained technicians can completely service and repair all types of brands on-site. This can ensure reduced energy costs and greater comfort. Here's what to expect:
Site Assessments
Experts will optimize both existing and old units. They will understand your heating and cooling requirements beforehand. This will help them offer customized solutions. The best companies can ensure that it does not hamper daily business operations. The technicians will identify the special needs and design an apt service. They will also ensure the most cost-effective quote for affordability and sustainability. Low cost doesn't mean the services or equipment used will also be of low quality. Further, the top company will follow the necessary environment management policies to reduce the impact on the surroundings.
Preventative Maintenance
Preventive maintenance can reduce costly breakdowns, minimize HVAC odors and noises and extend the system's life. So, work closely with experienced technicians who can ensure well-cleaned and lubricated HVACs. It will help the system operate at the highest level of efficiency. They will also conduct regular inspections, repair parts that are worn out and spot wear and tear before it becomes a problem.
This can prevent uneven warm and cold sections in the buildings. The right balance provides a comfortable temperature, while also with ensuring long-term savings. You can expect airflow modelling, optional accessories and eco-friendly disposal of waste too.
Emergency Services
Your system might malfunction unexpectedly. This is when a quick service is required to get it back on track without serious hassles. Look for a company that offers technicians 24/7. This will help you address any sudden needs, like an immediate inspection. Finding the root of the problem and resolving it in the minimum time will ensure that you don't face any prolonged issues. Keep an eye for ice formation, high indoor humidity, unusual noises, tripped circuit breakers and puddles in and around the boiler. Contact a trusted company to mitigate the issues.
Poor maintenance raises the risks of serious HVAC damage. So, schedule an annual or half-yearly checkup. This will help you rest assured that the system is performing according to the ideal parameters.