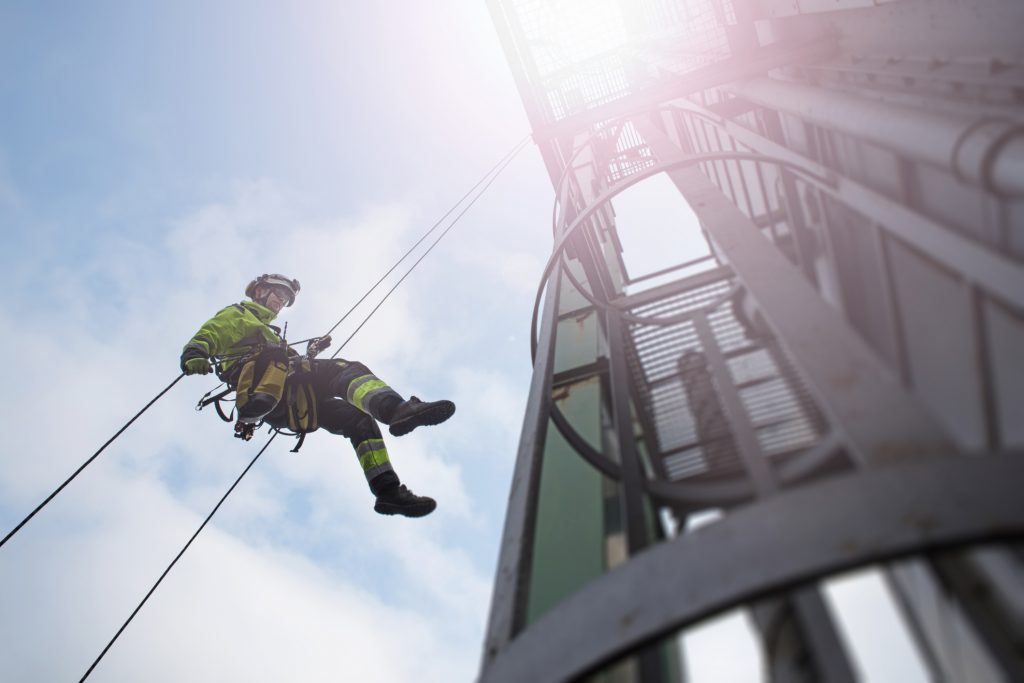 OSHA Regulations: An Overview
In today's fast-paced work environment, organizations should prioritize the safety and well-being of their employees. That's why adherence to the rigorous regulations by the Occupational Safety and Health Administration (OSHA) is crucial. These regulations, spanning across industries and work environments, serve as a shield, protecting workers from potential hazards and preventing accidents and injuries.
As a business owner or manager, understanding OSHA regulations and compliance requirements is a legal and moral imperative. In this article, we'll take you through the essentials of OSHA compliance, empowering you to create a workplace that puts safety first. From the overarching general duty clause to specific guidelines for handling hazardous materials and preparing for emergencies, we'll cover the crucial aspects of OSHA compliance that ensure a safe and healthy workplace.
A Legacy of Safety: The Birth and Purpose of OSHA
In 1970, President Richard Nixon signed the Occupational Safety and Health Act, leading to the establishment of OSHA. Its mission? To ensure safe and healthy working conditions for all workers across the United States. OSHA tirelessly develops and enforces standards that protect workers from hazards, ranging from chemical and physical dangers to biological risks and safety hazards.
Since its inception, OSHA has played a pivotal role in reducing workplace injuries, illnesses, and fatalities. With its dedicated efforts, workplace fatalities have seen a significant decline of over 60%, a testament to the improved working conditions and enhanced safety measures benefiting millions of workers.
Navigating OSHA Standards and Requirements
OSHA has crafted comprehensive standards to address various hazards, ensuring worker protection and promoting good health. These standards encompass a broad range of aspects, including fall protection, safe handling of hazardous materials, and electrical safety.
Employers bear the responsibility of comprehending and complying with the relevant OSHA standards. It includes providing comprehensive training, equipping employees with the necessary personal protective equipment (PPE), implementing robust safety measures, and proactively identifying and mitigating potential hazards.
Beyond the Baseline: OSHA's Obligation to Provide a Safe Environment
In addition to standard regulations, OSHA has instituted a powerful obligation clause. It mandates that employers must furnish a work environment free from known risks that could result in fatalities or severe physical harm to their employees. Employers must identify potential hazards, take decisive action to eliminate or control them, and consistently uphold safety.
Work-related injuries and fatalities worldwide are a matter of grave concern. Data reveals that an estimated 317 million nonfatal work-related injuries and 321,000 occupational fatalities occur annually. It only means that approximately every 15 seconds, 151 workers experience a work-related accident. These statistics expose a harsh reality that calls for urgent attention and action.
It is important that employers grasp the gravity of these figures and recognize the imperative need to prioritize the well-being and safety of their employees.
Unveiling the Inspection Process
OSHA has the authority to conduct inspections of workplaces to ensure compliance with its standards. This may be triggered by complaints, referrals, accidents, or random selection. During an inspection, a vigilant compliance officer meticulously assesses the workplace for hazards, reviews records, and may even interview employees.
If there are violations, OSHA may issue citations and penalties. Employers retain the right to contest these findings and can request an informal conference with OSHA to discuss the inspection results.
Steering Clear of Common OSHA Violations
Non-compliance with OSHA regulations carries severe consequences, ranging from financial penalties and legal ramifications to reputational damage and loss of business. OSHA may require immediate corrective action with comprehensive plans to prevent future violations.
Some of the most frequently encountered OSHA violations include:
Inadequate fall protection.
Failure to properly communicate hazards.
Improper scaffolding practices.
Inadequate respiratory protection.
Insufficient lockout/tagout procedures.
Inadequate training for powered industrial trucks.
Substandard ladder safety practices.
Faulty electrical wiring methods.
Inadequate machine guarding.
Flawed electrical systems design.
Staying Accountable: OSHA Record Keeping and Reporting
Employers are responsible for maintaining meticulous records of workplace injuries and illnesses and promptly reporting specific incidents to OSHA, which include fatalities, hospitalizations, amputations, and cases involving the loss of an eye.
The purpose of OSHA's recordkeeping requirements goes beyond mere documentation. They serve as crucial tools for employers to identify potential hazards in the workplace and take proactive measures to prevent similar incidents from occurring in the future. Failure to comply with these recordkeeping and reporting requirements can lead to penalties and fines.
The Cost of Inaction: Highlighting the Economic Impact
According to National Safety Council (NSC), workplace injuries caused a hefty financial loss of over $167.0 billion in 2021 alone. This eye-opening statistic underscores the importance of implementing robust safety measures and prioritizing employee well-being. Preventing accidents and reducing the economic impact enables businesses, society, and organizations to thrive in a safe environment.
Empowering Employers through Training and Education
OSHA offers valuable training and education resources to assist employers and employees in understanding and complying with regulations. These resources range from comprehensive online courses and informative webinars to engaging in-person training sessions. By empowering individuals with the knowledge and skills to prioritize safety, OSHA equips workplaces with the tools necessary to create a secure and healthy environment for all.
Recognizing the unique challenges faced by employers, OSHA extends a helping hand through its consultation services. Employers can request a free and confidential consultation to assess their workplace for potential hazards and develop a tailored action plan for compliance. This consultation is a valuable opportunity to proactively address safety concerns without fearing penalties or citations.
Accessing OSHA's Arsenal of Resources
OSHA provides employers with a wealth of tools, including guidance documents, fact sheets, and toolkits, to navigate regulations effectively. Employers can reach out to their local OSHA office to seek assistance, report hazards or violations, and tap into the wealth of knowledge and expertise available. Additionally, OSHA offers a toll-free hotline for employers and employees to address any questions or concerns regarding workplace safety.
Creating a Safe and Healthy Workplace
At the heart of OSHA's regulations lies the primary objective of ensuring worker safety and fostering a healthy workplace environment. Employers bear the responsibility to not only understand these regulations but also to actively comply with them. By doing so, employers can prevent accidents, protect their workforce, and cultivate a culture where safety thrives.