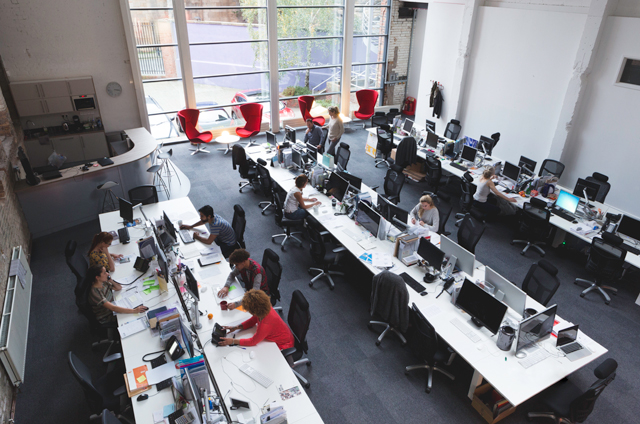 Maintenance Checklist to Keep Your Workspace Safe
Business owners, like you, prioritize safety and efficiency in your workspace. The optimal way to ensure this is to set up a maintenance plan. You need to enforce regular cleaning and check-ups to keep the office from getting weathered by external conditions. Neglect can lead to costly repairs and reduced business. Life-threatening safety issues can crop up too. So preventive maintenance is something one cannot skip. The global cleaning service market size stood at $55,715 million in 2020 and is expected to reach $111,498.8 million by 2030 growing at a CAGR of 6.5% from 2021. These figures show that there has been a greater acceptance of the fact that a workspace must be in top shape at all times.
A planned schedule will require a checklist. This ensures nothing is forgotten. It will help you confidently welcome visitors and employees each day. Here's what you should be maintaining on a regular basis.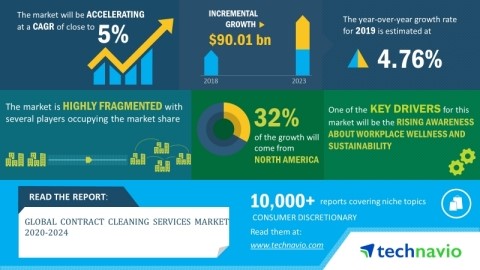 Image Source: https://www.businesswire.com/news/home/20191021005328/en/Global-Contract-Cleaning-Services-Market-2020-2024
Electrical Maintenance
Even a small voltaic issue can turn into a nightmare in no time. These include dips and sags in power, circuit overload, flash burns, inadequate power capacity and electrical shocks and surges. These cause significant damage to workers and the property. Book a comprehensive service range that includes routine electrical maintenance, repairs done with extreme caution and part replacements from authorized brands. Pick a company that offers affordable and transparent costs. You can also call for the installation of basic lighting, fire alarms and CCTVs.
Plumbing Services
Clogged drains, low water pressure, sump pump failure, running toilets and dripping faucets are major threats on a business day. Therefore, it's important to have a professional plumber onboard to ensure minimal workplace discomfort. A few basic plumbing services offered will be sewer water line replacement, garbage disposal services, drain cleaning, fixture replacements, septic repair and heater repair. They should also offer regular inspection and maintenance and proper product installations.
These are usually done at the most affordable price in the market. Try to keep an eye on the initial signs like unusual noises or ugly smells to ensure immediate intervention.
Heating and Air Conditioning Maintenance
The global HVAC systems market size was valued at $127.4 billion in 2020 and is expected to increase at a CAGR of 5.9% from 2018 to 2028. Experts at the Bureau of Labor Statistics specifically predicted a growth of 21% in the field of HVAC technicians between 2012 and 2022. The growth is likely to be fueled by the quest to operate faster and better. All systems, both old and new, will require skilled technicians for repair, maintenance and upgrades.
The main areas to tick off are emergency services, site assessment and surveys and emergency services.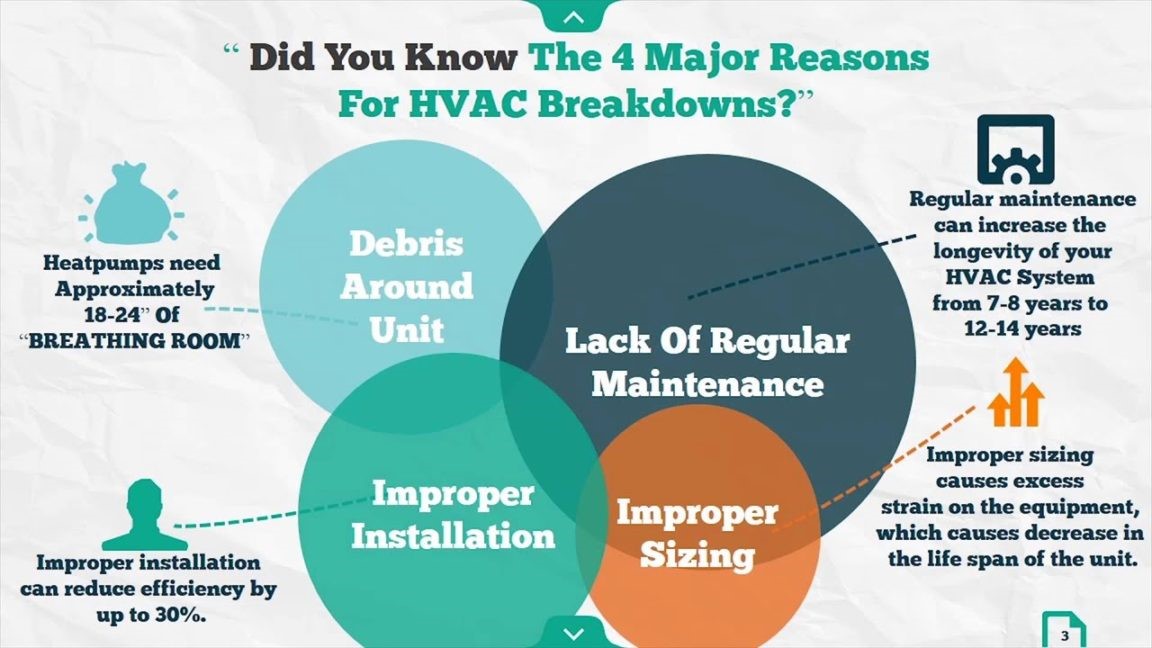 Image Source: https://infographic.tv/video-infographic-did-you-know-hvac-infographic/
Top-tier professionals usually identify the root problem and resolve it within the least possible time at the most budget-friendly prices. The maintenance package will be customized according to your business needs. It will depend on the number of people occupying the space and the energy requirements.
Try to get the estimate in writing beforehand. Make sure to work with highly skilled and experienced professionals who will ensure the utmost comfort and efficiency in your workspace. Ask as many questions as you wish to before signing the contract. All of these will help protect important assets and keep your office in optimal condition.