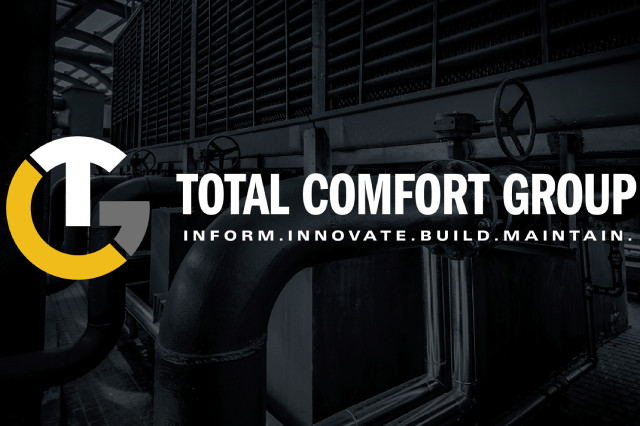 Introducing the New TCG
This Spring, Total Comfort Group reintroduces itself with a new look, defined mission, and vision. The rebrand is an exciting development for our company and its customers, signaling a new era of growth and innovation for TCG.
Total Comfort Group's rebranding effort was inspired by the company's significant growth over the past fifteen years. From our humble beginnings as a New Jersey-based company, TCG has become a national leader in the commercial building infrastructure industry, operating in more than twenty states and with several new locations planned for 2023.
As TCG has grown, the company has recognized the need to update its brand identity, positioning, and promise to reflect its current and projected growth. The existing branding needed to be revised to capture the company's values, mission, and vision. The rebranding process was a strategic undertaking to showcase TCG's commitment to delivering exceptional service, cutting-edge solutions, quality infrastructure, and maintenance.
The new brand development involved extensive research and analysis of TCG's current brand identity, market positioning, and customer feedback. This research helped the company identify opportunities for evolution. TCG then developed a new brand strategy focused on its commitment to growth, innovation, and customer satisfaction.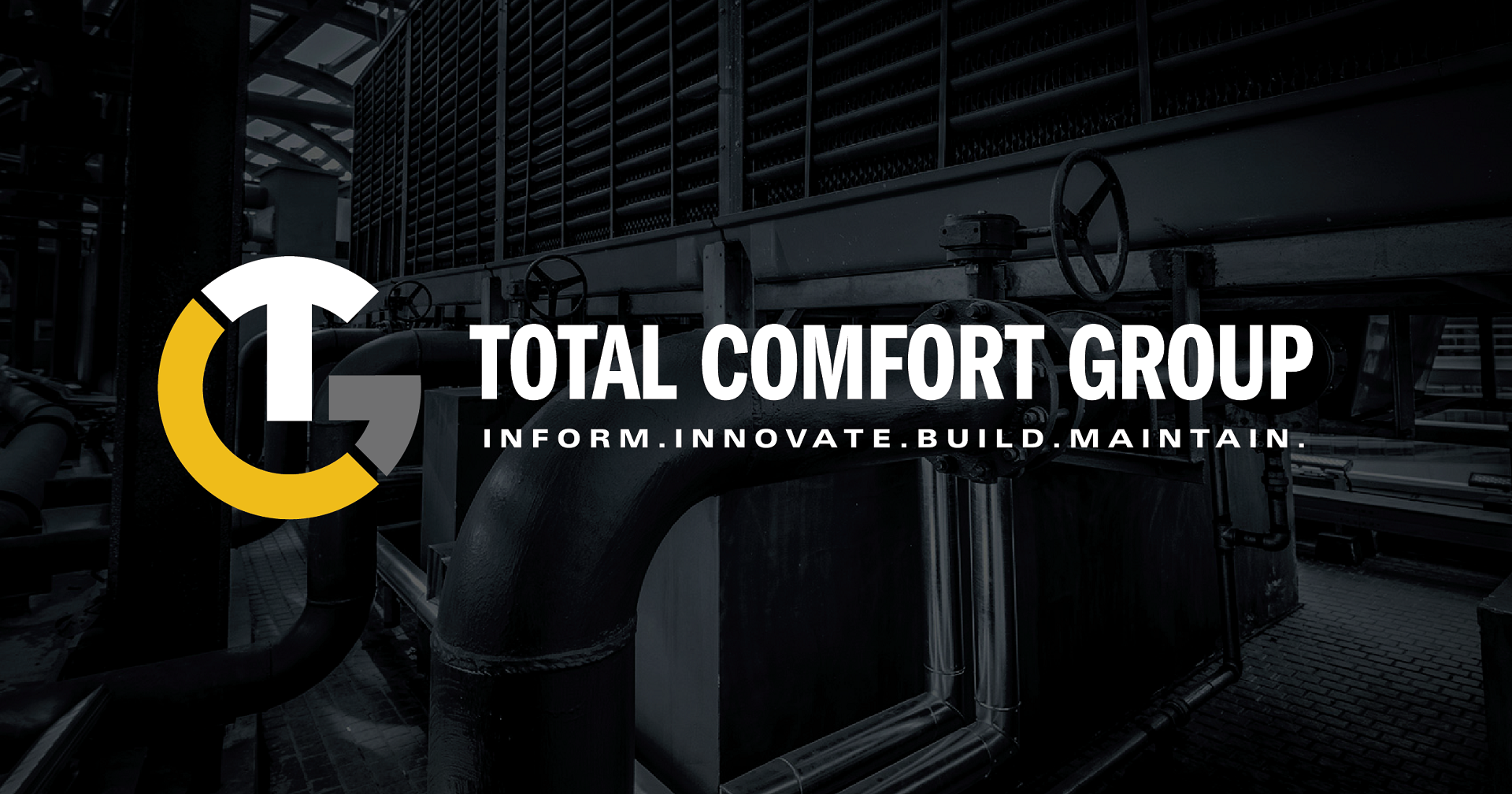 The new brand identity reflects TCG's values, mission, and vision. The modernized logo, TCG icon, and new tagline, "Inform. Innovate. Build. Maintain." are all part of the new visual identity.
The motto summarizes the company's core values and highlights its commitment to educating customers, delivering cutting-edge solutions, building quality infrastructure, and maintaining it to the highest standards. The enhanced visual I.D. system includes a familiar color scheme with new typography that reflects TCG's modern and innovative approach.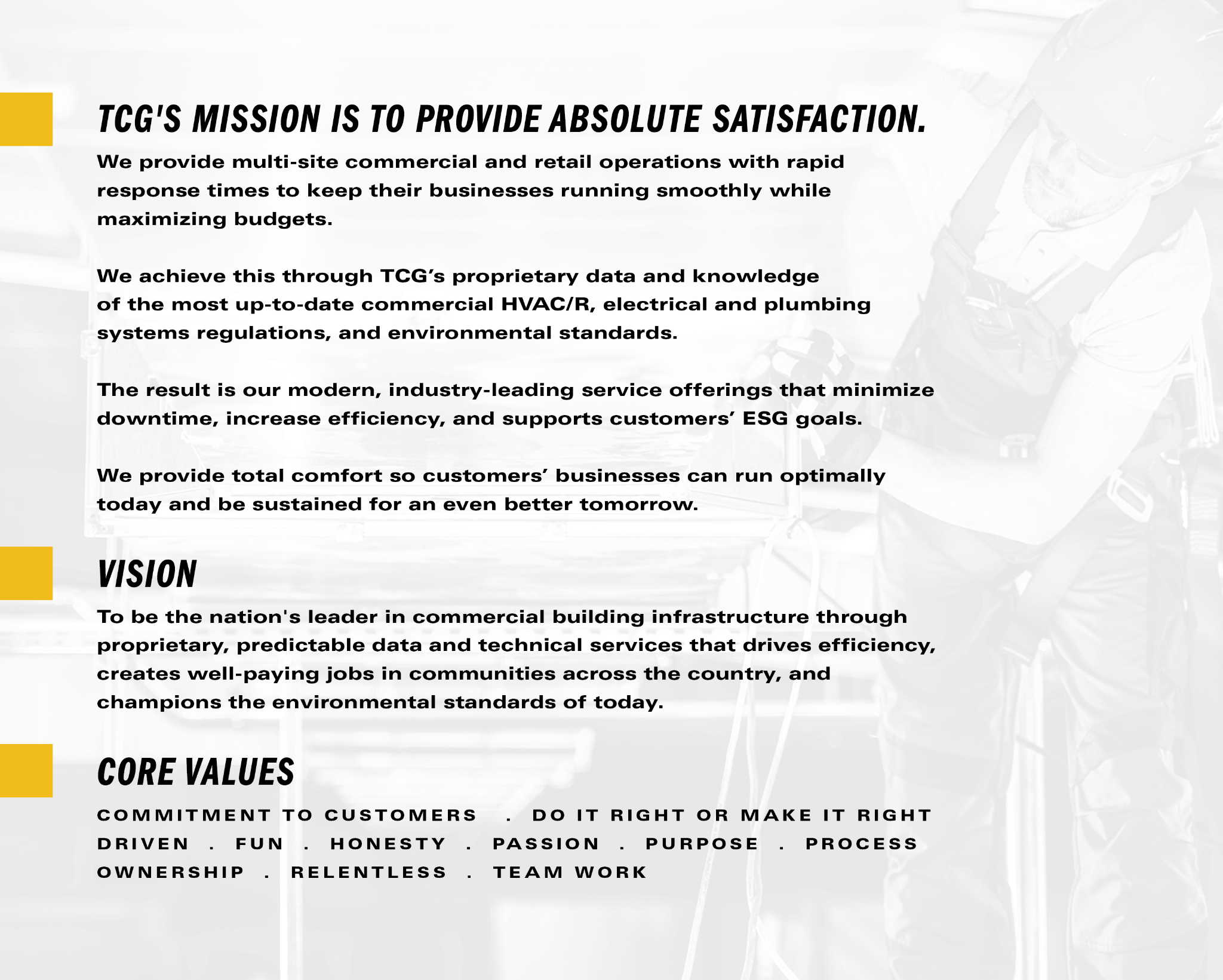 Implementing the new brand identity is a significant undertaking that involves updating all relevant touchpoints, including the website, marketing collateral, company vehicles, signage, and other communication channels. The company's website now features the new logo and color scheme, and the new tagline is prominently displayed on the home page.
Attendees at the recent SPECS, RFMA, or Connex trade shows got a first-hand look at our refreshed booth designs. We continue to roll out new marketing materials reflecting our new brand image, with the new logo and slogan featured prominently in all materials.
With a modernized logo, a new tagline, and a clearly defined mission and vision, TCG is poised to continue its impressive growth trajectory and cement its position as a commercial building infrastructure industry leader. The company is committed to delivering an exceptional customer experience, and the new branding is designed to reinforce this commitment.