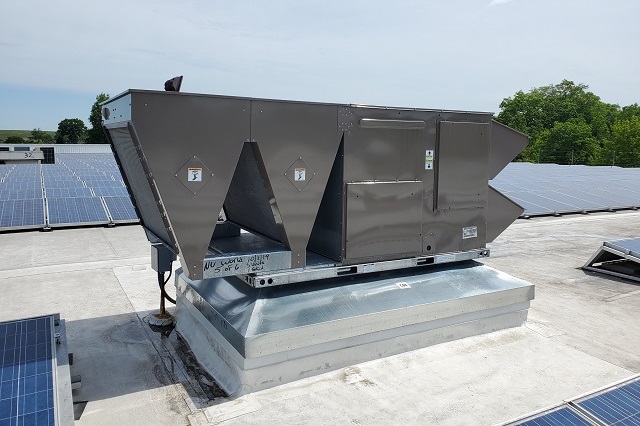 How to Make Your HVAC System Cost-Effective This Winter?
The buildings sector is responsible for about 76% of electricity use and 40% of all US primary energy use and associated greenhouse gas emissions. Among the major areas of energy consumption in buildings, HVAC (heating, ventilation, and air conditioning) accounts for 35% of total building energy, according to a report published by the Department of Energy. Therefore, making HVAC systems more efficient becomes extremely important to reduce energy consumption in buildings and meet national energy and environmental challenges.
The rising energy costs are another reason why every commercial building owner is looking for cost-effective heating system techniques. Energy-efficient homes are the biggest trend nowadays and adopting preventive maintenance measures helps people in achieving a green way of life that preserves natural resources as well.
Here are some ways you can make your HVAC system more cost-effective.
Get Rid of Developing Problems
There are several parts of the HVAC system such as lubricated motors, drain lines, or thermostats, which could get exposed to multiple conditions. It may give rise to problems like CO leaks or blockages that later turn into expensive repairs. That is why it is important to get them checked by a commercial hvac service professional for optimization and regular tune-ups to ensure optimal performance during the winter, according to a blog post by the Total Comfort Group.
Install a Programmable Thermostat
Some buildings have older thermostats that maintain a constant temperature setting inside the home. But, modern digital thermostats can be easily programmed to set multiple temperature settings inside the home and automatically lower the room temperature when nobody is home. They can control the HVAC system's functions with a high degree of accuracy. It helps HVAC to run less and results in reduced energy consumption.
Seal the Heating and Cooling Ducts
One of the biggest energy wasters may sometimes be the ducts that move air to-and-from a central air conditioner or heat pump. If these ducts are properly sealed and insulated, it can improve the efficiency of the commercial HCAV systems by as much as 20 percent or maybe even more, according to an article published by Energy Star.
Update the HVAC System
Sometimes it becomes necessary to replace an old commercial HVAC system with a new one. It may seem a little expensive to update the entire HVAC System but, it helps in saving utility costs in the long run. As the new systems are more energy-efficient, they may bring down the electricity bills by up to 15% from the very next month.
It may sound challenging to make your HVAC system more cost-effective. But, it is quite easy to do so if you are willing to ensure regular inspections by service professionals and following all preventive maintenance measures. It will help you in bringing down energy costs and expressing your concern towards the environment.