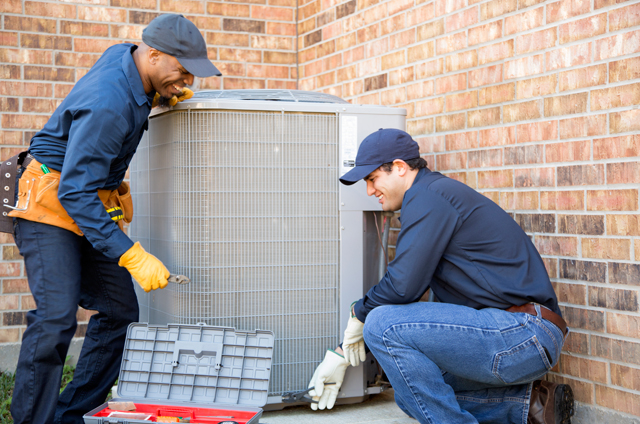 How to Become an HVAC Service Professional
The booming construction sector in the US, due to the increased rate of urbanisation and population growth, is fuelling the demand for heating, ventilation, and air conditioning (HVAC) services. The rise of smart technologies to make buildings efficient and environmentally sustainable is also contributing to the demand. HVAC systems are increasingly integrated into the digital landscape through the use of sensors, timers, and devices, also known as the Internet of Things (IoT). Thus, there is a high demand for skilled HVAC technicians who can adapt to this evolving landscape, and provide comprehensive HVAC services.
The US HVAC services industry is expected to grow at a CAGR of 3.1% between 2020 and 2030, reaching a size of $35.8 billion. The US Bureau of Labor Statistics (BLS) projects a 5% rise in employment opportunities during the same period, driven by commercial and residential building construction.

Image Source: https://www.bls.gov/ooh/installation-maintenance-and-repair/heating-air-conditioning-and-refrigeration-mechanics-and-installers.htm#tab-5
If you are someone who detests desk jobs, but doesn't mind working with new technologies and tools, or traveling, a career as an HVAC service professional might suit you. Having the right certifications will further increase your chance of success. Here is a guide to help you get started.
Get a High School Diploma (Or Equivalent)
In many states, a high school diploma is the first step to becoming an HVAC technician. Some courses in school that will help you later down the road are mathematics, physics, computer science, and blueprint reading. Vocational training might also help you.
Get Training and Experience
Various bodies like the Air Conditioning Contractors of America (ACCA) have HVAC apprenticeship programs. Many certification programs will need you to have a fixed period of practical experience under an HVAC contractor. These apprenticeship programs are a great opportunity for on-the-job training.
Know About Relevant HVAC Certifications
It's important to know that there are various state guidelines on licensing requirements. For instance, you will find that Delaware has a straight licensure model following the traditional apprenticeship, journeyperson, and master licensing model, but in Alaska, the HVAC technicians need licences in electrical and plumbing too.
Certifications to Know About
EPA Section 608 Technician Certification
The Environmental Protection Agency (EPA) requires all technicians who work with refrigerants to acquire the Section 608 Technician certification. There are 4 major classifications:
Type I: For servicing small appliances
Type II: For servicing and disposal of high-pressure and very high-pressure appliances. Examples include heat pumps and refrigeration units.
Type III: For servicing and disposal of low-pressure appliances
Type IV: For servicing all equipment mentioned above.
NATE Certification
The North American Technical Excellence (NATE) certificate will validate your professional competency to handle your duties as an HVAC service professional. It shows you have experience in handling installation tests, service tests, repairing and installing specialty parts, refrigerants, and core units.
In states that mandate licensing, you will have to pass a written exam and then register with the state government. Again, there are different laws established by each state. For instance, in New Jersey, you will have to submit an application form to the New Jersey Division of Consumer Affairs, along with an application fee of $100. Then you will need to schedule your licensing exam, which takes place 4 times a year. You will need to pay a surety bond to the Board, after passing the exam.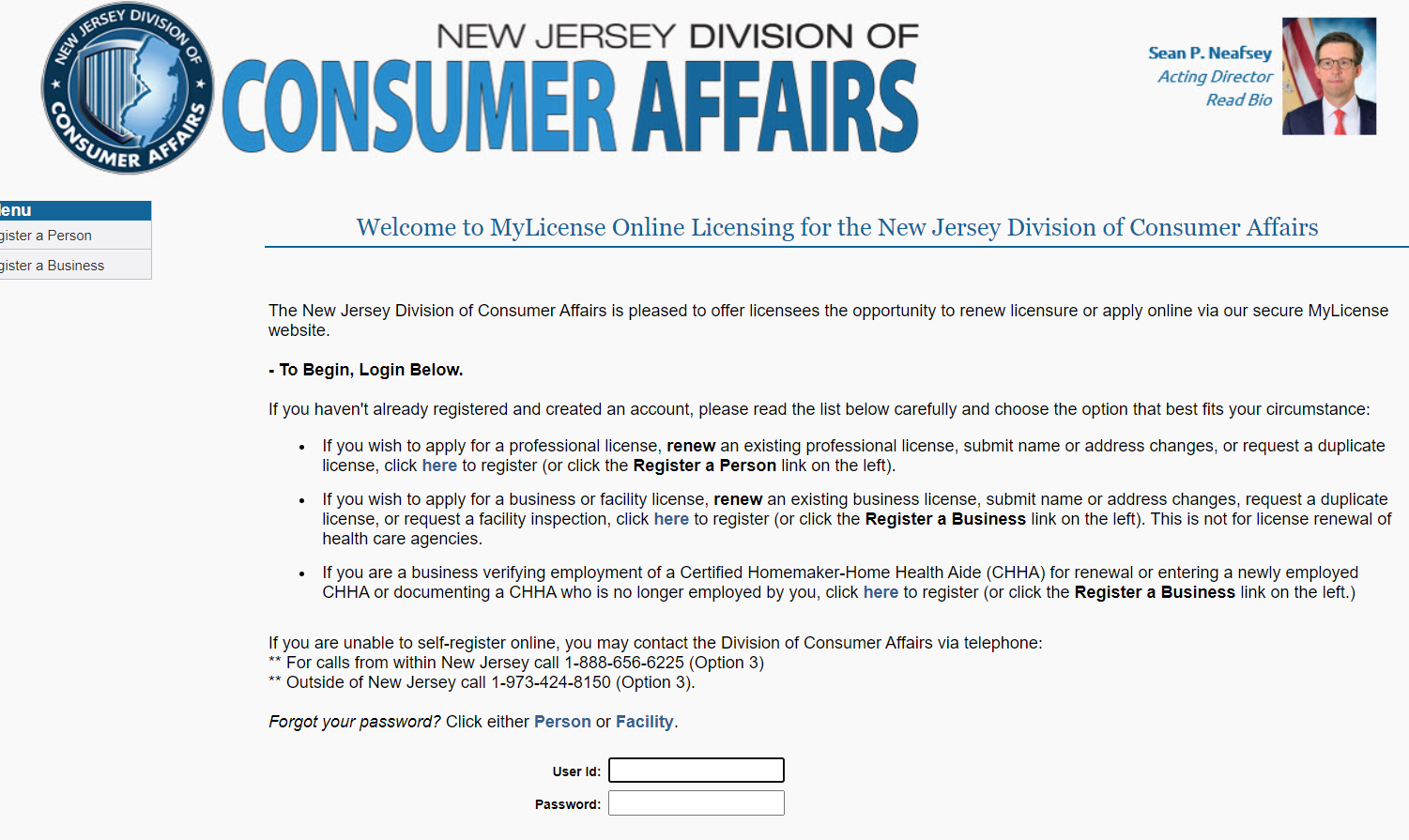 Image Source: https://newjersey.mylicense.com/eGov/Login.aspx
Many trade schools, and employer associations, and unions offer training programs to prepare you for the EPA certification exam. Apart from licensing, you might also need refresher courses in OSHA guidelines to handle safety concerns of your clients' buildings as per their industry guidelines.
The rules change from time to time, so make sure you are aware of the latest requirements to avoid confusion.