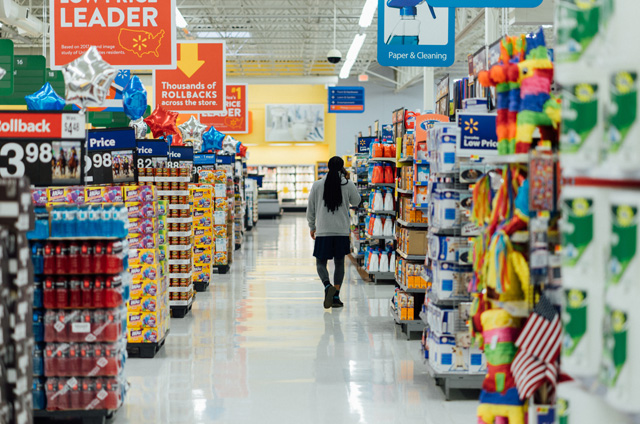 4 Tips for Operating a Large Retail Space
With the reopening of the economy and easing of restrictions, people are gradually returning for some retail therapy. Retail sales in May 2021 had grown 28.1% from the same month in the previous year, with total sales from March through May growing by a healthy 36.2% year on year, according to figures released by the US Department of Commerce. It's time for retail stores to gear themselves up for increased footfall, so they can grab a large share of customer spending.
In order to keep the wheels of retail moving, large retail stores need to focus on offering the best consumer experience possible, to continue driving footfall and sales. At the same time, they must do so in a super-efficient way, given stiff competition in the industry. So, here are some tips that can go a long way in managing a large retail space.
1. HVAC Preventive Maintenance Can Prevent Costly Repairs
An HVAC breakdown is a major issue for large retail stores. The cause can range from clogged air filters to damaged fan blades or compressors. Annual maintenance can spot these issues before the situation turns into an emergency and your space becomes totally uncomfortable for your customers and staff. Get in touch with an experienced technician from a reputed company, which can conduct regular on-site inspections, identify wear and tear and replace faulty parts, according to Total Comfort Group. Doing so can significantly reduce costly repairs and increase the life of your HVAC equipment.
2. Update Your Electrical Systems
A big store has various types of wiring systems. These include conduit, batten, casing and capping and cleat. Ensure to use the latest systems and materials to avoid inconvenience during operational hours. You can even choose green energy to reduce electricity bills. There are also innovative smart energy solutions that may be adopted to reduce energy consumption and promote an environment conscious company cultures, says an article by Forbes.
3. Keep the Staff Motivated
A large retail store has an army of customer-facing employees. They are critical to the customer experience your retail space offers. Schedule regular sessions to understand their problems and keep them inspired to be prompt and attentive. Inculcate a sense of passion, drive and responsibility. These can dramatically increase sales and achieve business goals.
4. Ensure Easy Navigation
A massive store with a complex layout can be extremely frustrating for customers. Focus on ensuring a simple and organized layout, with sections that are clearly marked for easy navigation. Avoid overcrowding the space and keep the entrance uncluttered.
Putting these tips into action can help you improve store operations. Get creative with ideas to see better results.